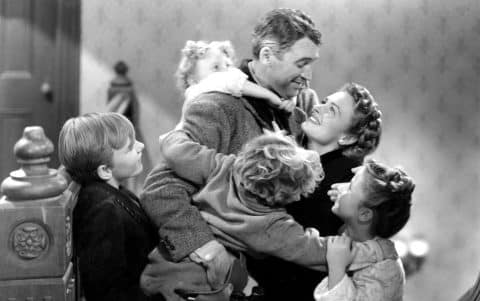 Lowther Cinema: It's A Wonderful Life (U)
Showing on Wed 13 Dec 2023
Running time: 2 hours 10 minutes
Lowther Cinema: It's A Wonderful Life (U)
130mins
George Bailey (James Stewart), beset with many personal problems, attempts a Christmas time suicide before an angel intercedes and shows him what his hometown would be like without him.
Soup and a Sandwich continues! For £10, not only do you get your ticket to watch the film but you'll also be able to enjoy soup and a sandwich from 12.30pm before the film starts at 130pm. To make the most of this offer, simply click "book now" below and type in the number of tickets you require next to each soup and a sandwich option. Order 24 hrs prior to the screening. Soup & Sandwich numbers are limited. Just want to watch the film? Select the £5 ticket...

Performances
Wed 13 Dec, 2023
1:30pm
Matinee