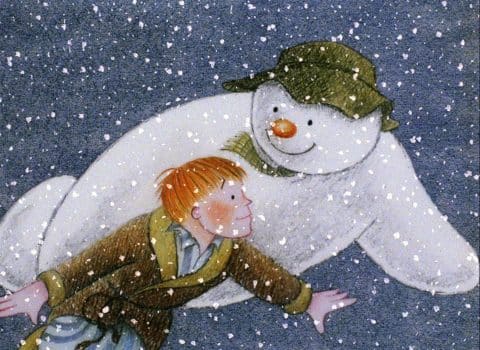 Lowther Cinema: The Snowman/ The Snowman & The Snowdog (U)
Showing on Wed 20 Dec 2023

Lowther Cinema: The Snowman/ The Snowman & The Snowdog (U)
50mins
The Snowman: On Christmas Eve, a young boy builds a snowman that comes to life and takes him to the North Pole to meet Father Christmas
The Snowman & The Snowdog: A young boy whose dog has recently died moves to the house where The Snowman was built.
Soup and a Sandwich continues! For £10, not only do you get your ticket to watch the film but you'll also be able to enjoy soup and a sandwich from 12.30pm before the film starts at 130pm. To make the most of this offer, simply click "book now" below and type in the number of tickets you require next to each soup and a sandwich option. Order 24 hrs prior to the screening. Soup & Sandwich numbers are limited. Just want to watch the film? Select the £5 ticket...


© Snowman Enterprises Limited 20XX
THE SNOWMAN™ Snowman Enterprises Limited

© Snowdog Enterprises Limited 20XX
THE SNOWMAN™ AND THE SNOWDOG Snowman Enterprises Limited.


Performances
Wed 20 Dec, 2023
1:30pm
Matinee