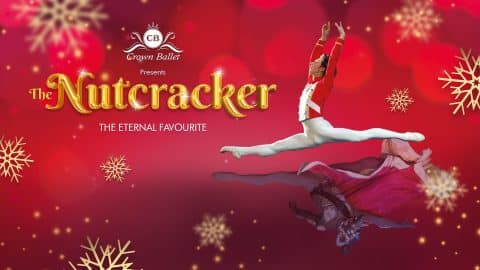 Crown Ballet: The Nutcracker
NEW SHOW
Showing on Sun 27 Oct 2024
The Nutcracker

The premiere of The Nutcracker transformed classical ballet into a fairy-tale and became one of Pyotr I. Tchaikovsky's most famous compositions, as well as one of the most popular ballets in the world.

It's the night before Christmas, and young Clara is gifted a seemingly ordinary man-shaped wooden nutcracker by her mysterious godfather. But as the clock strikes midnight an extraordinary transformation occurs: the Nutcracker comes to life and the pair embark on a series of magical adventures.

Snow flurries, sweets, princes, magic, and love – this highly accessible ballet has it all, set to Tchaikovsky's beloved and familiar music, such as the 'Waltz of the Flowers' and the 'Dance of the Sugar Plum Fairy'. A truly captivating piece of theatre, The Nutcracker is both a wonderful introduction to ballet and a bonafide Christmas classic for those who already know it.