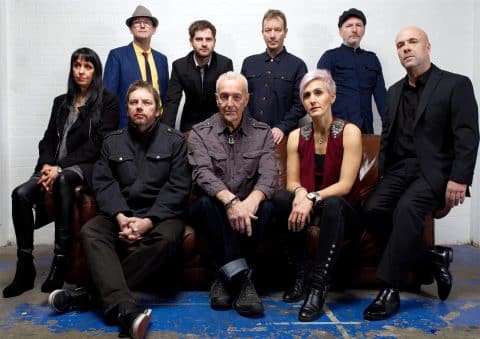 The South
Showing on Sat 21 Sep 2024
Running time: 1 hours 50 minutes
When great British pop institution, The Beautiful South split in 2007, some members of the band didn't feel ready to hang up their microphones or instruments just yet…

The South are an impressive 9 piece band who feature former members of The Beautiful South including singer Alison Wheeler and lifelong sax player Gaz Birtles. They play the songs made famous by The Beautiful South and bring back the full flavour and arrangements with this exciting live band.

The South are keeping alive all those timeless songs - A Little Time (the number one single), Perfect 10, Rotterdam, Old Red Eyes Is Back, Good as Gold, Don't Marry Her, Song For Whoever, You Keep It All In, Everybody's Talking plus many more singles and album tracks as well as a few choice South originals. All performed again live, with these songs spanning a 30 plus year career

The Beautiful South sold over 20 million albums and their Greatest hits album "Carry On Up The Charts" reached 6 x Platinum and was number 1 in the charts in 1994

The South are:
Alison Wheeler (Vocals), Gaz Birtles (Vocals), Phil Barton (Guitars), Steve Nutter (Bass), Dave Anderson (Drums), Karl Brown (Percussion), Gareth John (Trumpet), Su Robinson (Sax), Andy Price (Keys).

Performances
Sat 21 Sep, 2024
7:30pm
From £26.00